FREE Guide
5 Symptoms Your Maintenance Strategy Needs Optimizing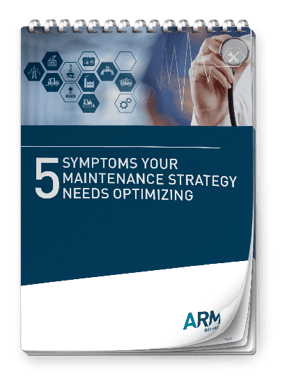 The primary question in diagnosing the health of your maintenance strategy is a simple one. Does your maintenance strategy need optimizing?
Ideally, your maintenance strategy is already optimized. Perhaps it was, but is in need of a tune-up. Or, as is the case in many companies, maybe you are experiencing endemic symptoms that lead to:
Recurring problems with equipment

Budget blow-outs from costly fixes to broken equipment

Unplanned downtime that has a flow-on effect on production

Using equipment that is not performing at 100%

Risk of safety and environmental incidents

Risk of catastrophic failure and major events.
To identify where your company's maintenance strategy sits on the spectrum, you can perform a simple self-assessment that looks for the most common symptoms.
Complete this form for a detailed guide to the key symptoms you need to watch out for.
*If you are unable to view the form to the right, please try updating your browser version.
Chrome | Mozilla Firefox | Safari | Internet Explorer
For assistance please email jpeel@armsreliability.com to request the guide PDF.