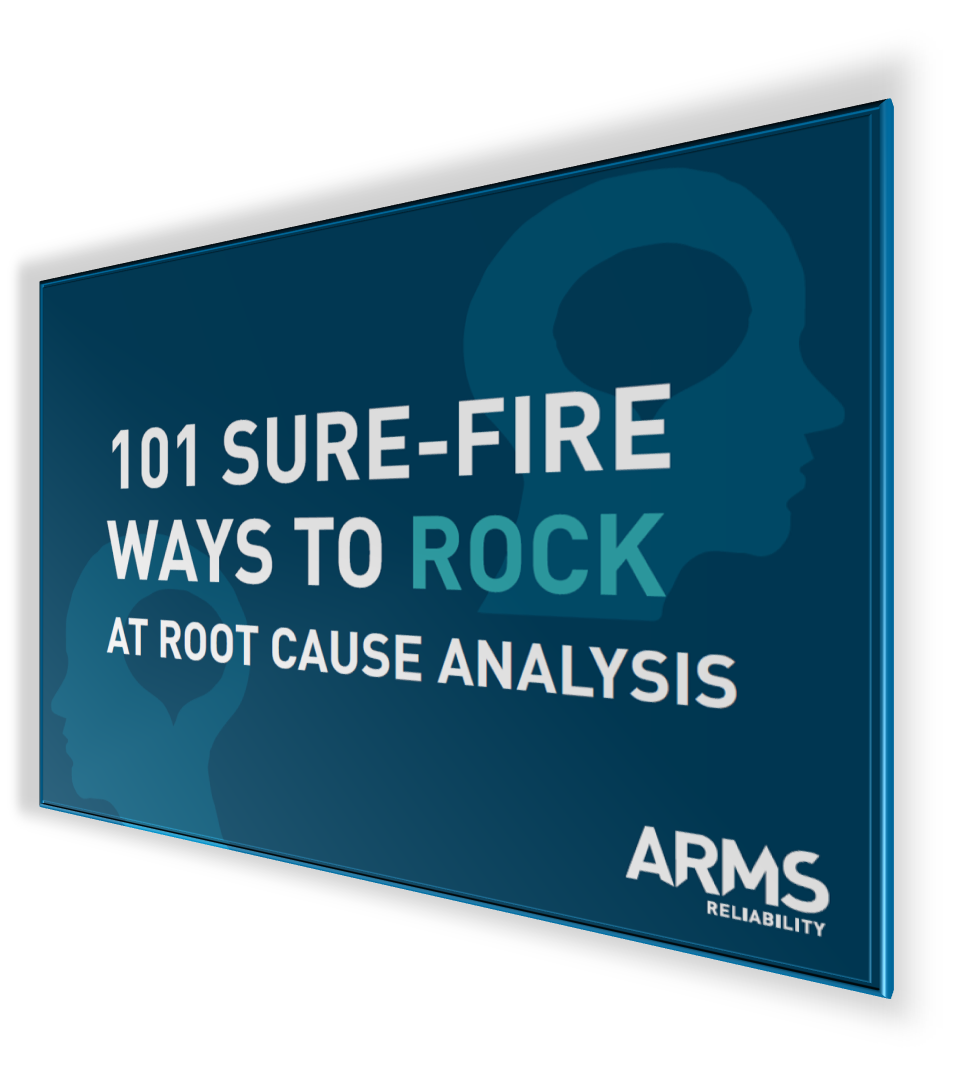 Download our 101 tips for conducting better root cause analysis investigations.
This eBook covers root cause analysis from start to finish:
Gathering information
Assembling the team
Conducting the RCA
Implementing the solutions
Measuring the success of the corrective actions
Advertising your successes
Plus, a whole section of tips for the RCA facilitator
Use the form to the right to get your copy today.
*If you are unable to view the form to the right, please try updating your browser version.
Chrome | Mozilla Firefox | Safari | Internet Explorer
If you need assistance please email srantall@armsreliability.com to request the eBook pdf.